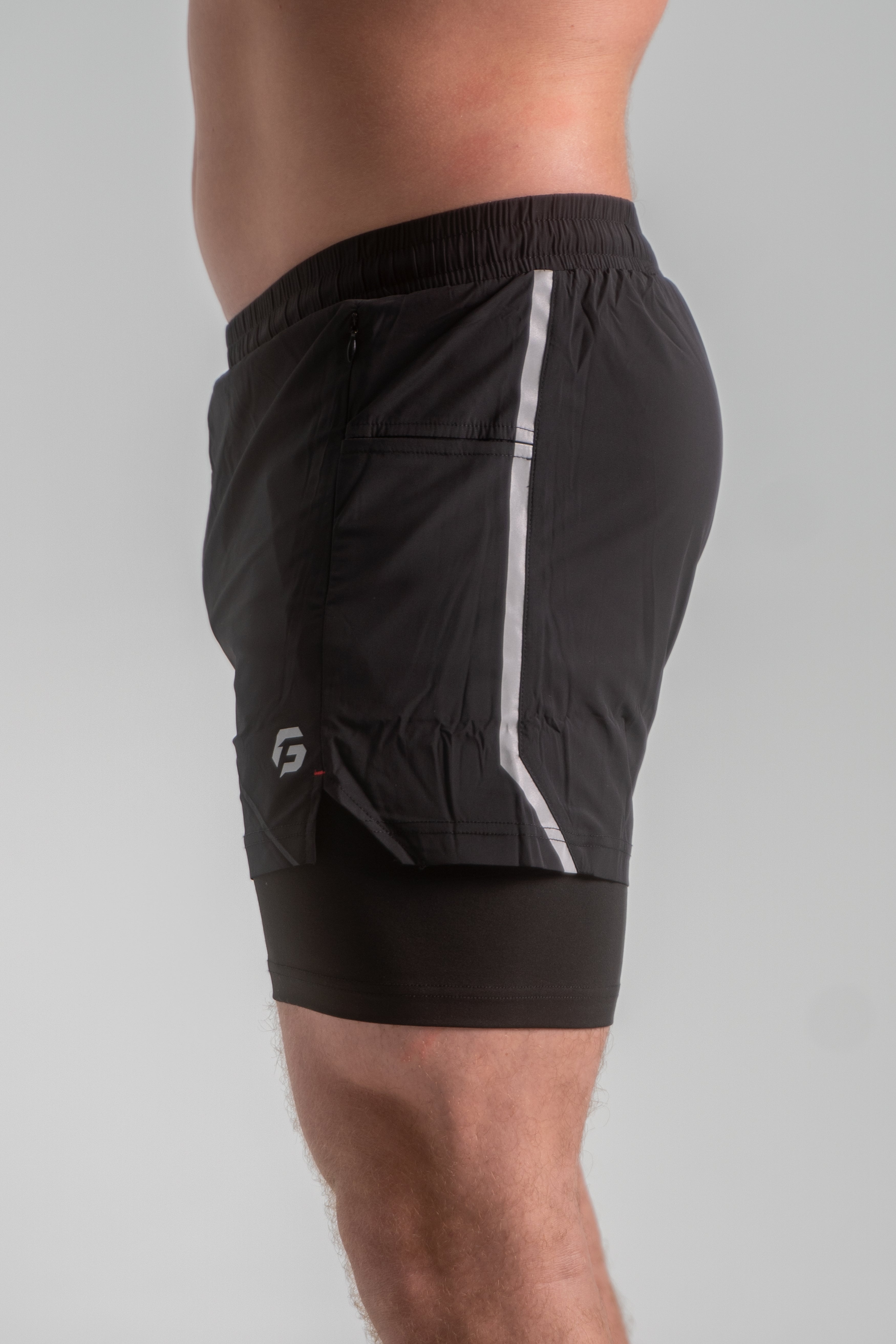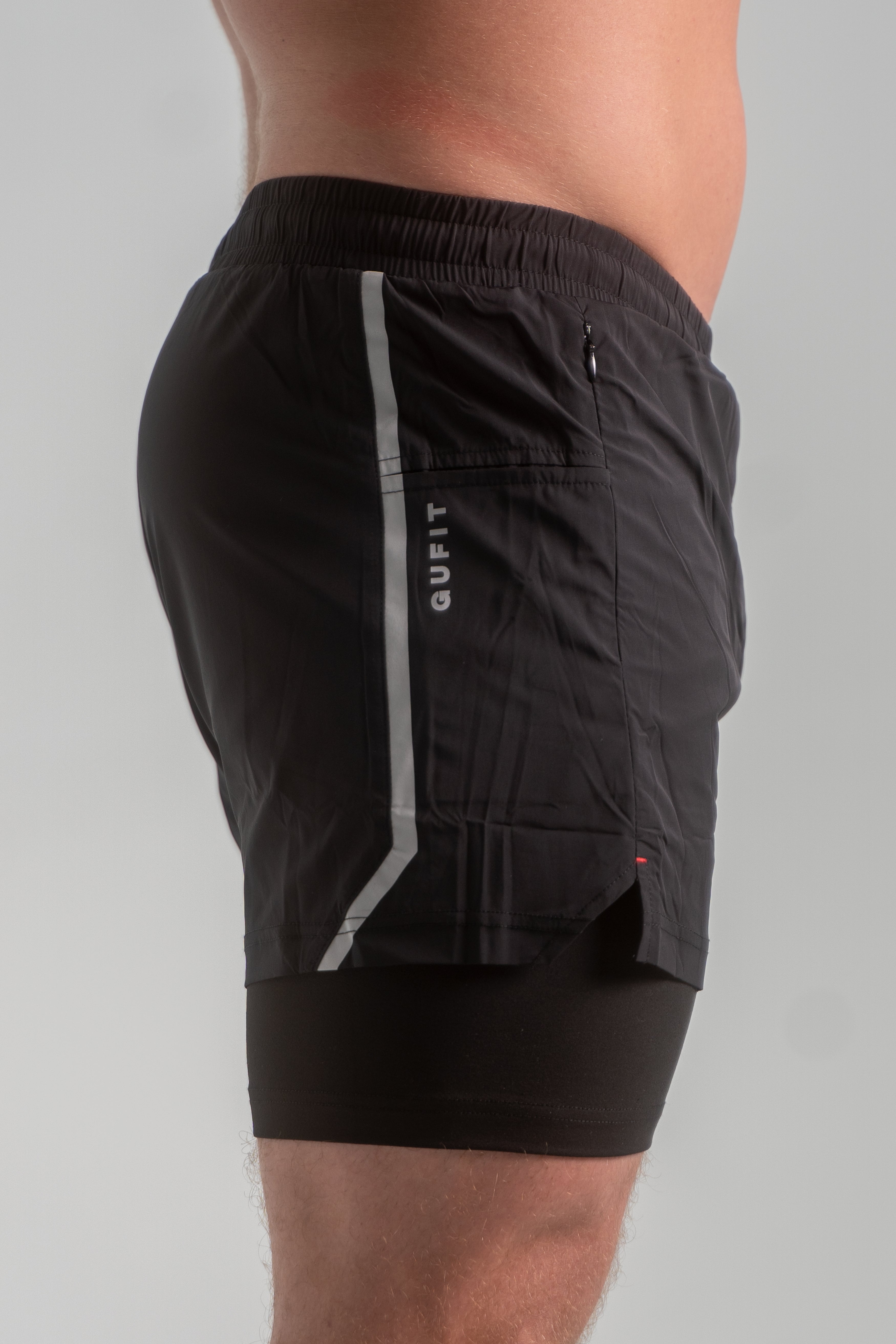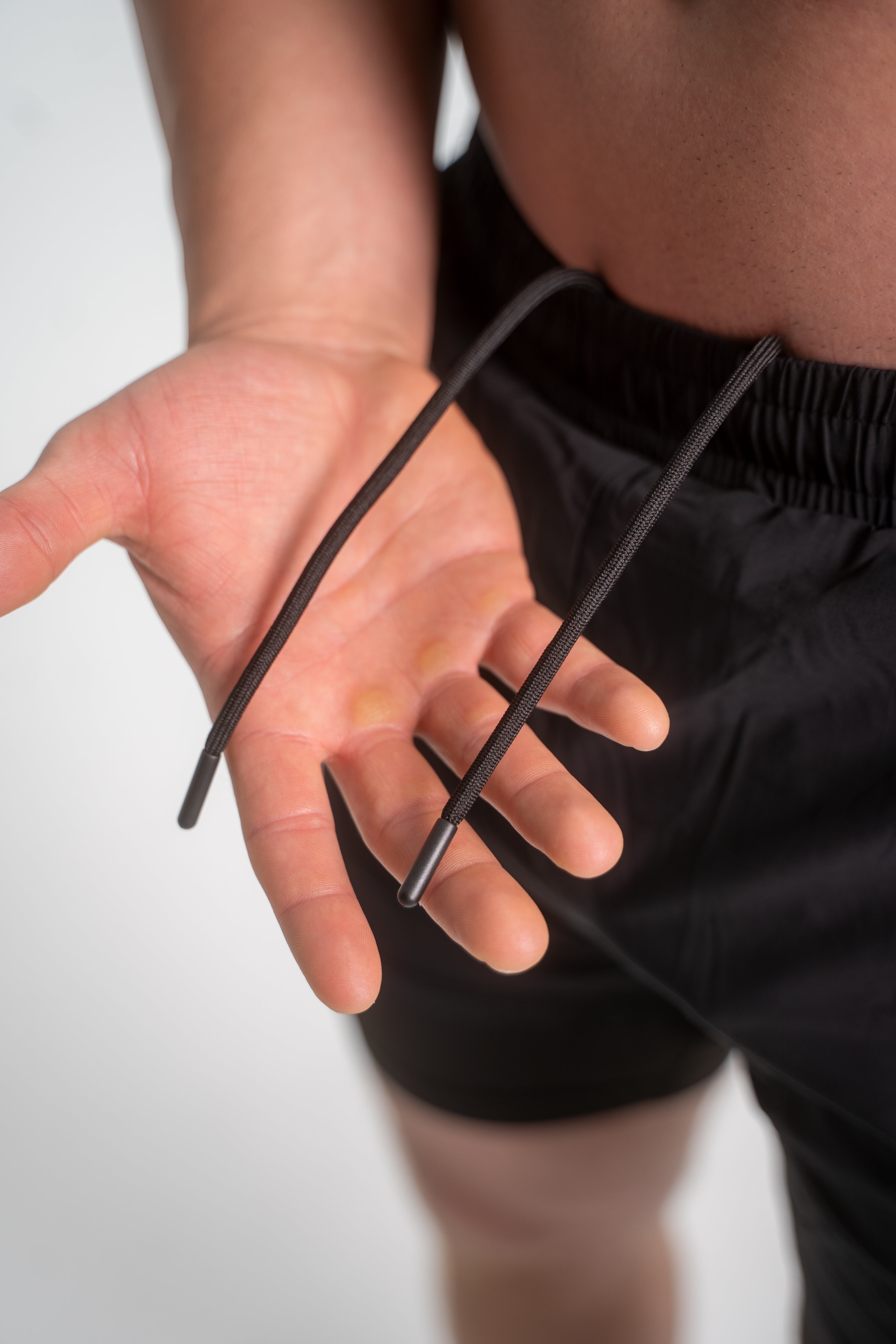 Momentum Shorts
Introducing our "Momentum Shorts" – where performance and durability merge seamlessly. These liner shorts are meticulously crafted from a premium woven nylon/spandex blend, ensuring unparalleled comfort and flexibility during your most demanding activities.

Featuring not one, but two slide-in phone pockets and two traditional zipper pockets, these shorts offer superior storage options, allowing you to keep your essentials within reach at all times. The standout design element is the full-length reflective stripes on each side at the back, adding an extra layer of safety and a dash of contemporary style to your look.

Designed with a super-stretchy liner, the "Momentum Shorts" deliver the perfect combination of support and freedom of movement. They are engineered for maximum performance and built to last, making them your go-to choice for any adventure or workout. Elevate your activewear game with "Momentum Shorts" and experience the ultimate in comfort, style, and functionality.
- Premium woven Nylon/Spandex
- Two slide-in phone pockets
- Two zipper pockets
- Full-length reflective stripes
- Reflective branding
- Stretchy liner
- Inner drawstring
Model is 6' 1" wearing size L (37.5" waist)